A smooth surface banner than can be printed on both sides.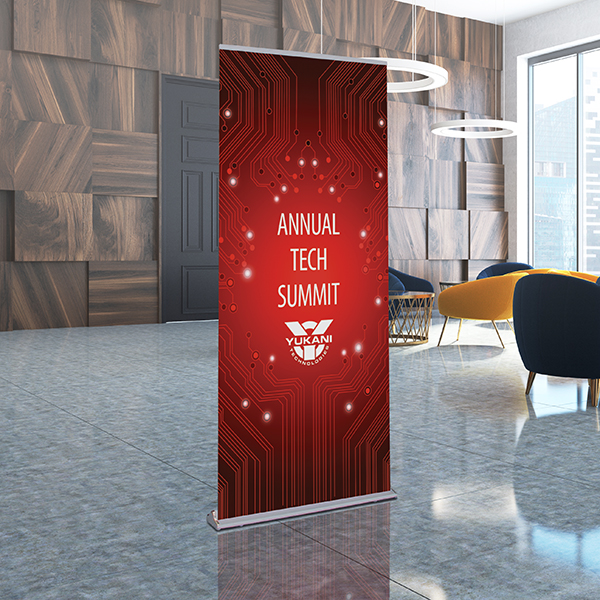 Blockout Banner is also known as "Smooth" banner. This material is "Smooth" because it does not contain a polyester mesh. The smooth surface allows for double-sided printing. A necessity for double-sided printing is an opaque material. That's where the "Blockout" name comes into play. The material contains an internal, opaque layer. It's ideal for bright light situations.
Because it does not contain a scrim, 13 oz. blockout is recommended for indoor use only. Maximum printing width = 120″.