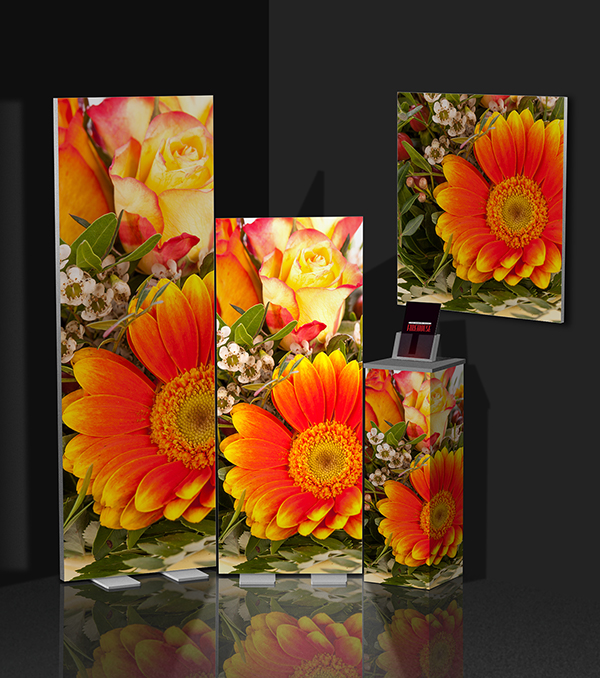 Until very recently, large format, rigid graphics mandated printing only on rigid substrates. That required a large amount of packaging and more risk of damage during transit. The fabric and frame system ends all that. The rich, elegant look of the fabric, held taut in the minimalist frame provides an exciting new display option. And, they both ship in much smaller, and more secure packaging.
Firehouse offers both frontlit and backlit fabrics. Our frontlit fabric is 100% polyester with a weight of 180g. Our backlit fabric is also 100% polyester with a weight of 230g. Both fabrics have a maximum printing width of 100″.
Fabrics also have advantages over traditional graphics such as vinyl banners. They are easier to handle and transport and have a better environmental profile. Prints are odorless and provide a premium look and feel. Combined with the framing system, fabrics provide all the presence of prints on rigid substrates, without the drawbacks of size and weight.
The frame system is very versatile with a wide selection of unique profiles for any application. Frames can be floor-standing, wall-mounted or hung from the ceiling. The profiles allow for single- and double-sided display and even cubes! Optional, integrated LEDs provide a long-lasting, cool-running light source for backlit applications.