Mesh is designed to manage airflow better over a large surface area.
Mesh is a solid choice for large, outdoor banners. Mesh banners are perforated to achieve an even airflow through the material while maintaining enough print surface for excellent visibility.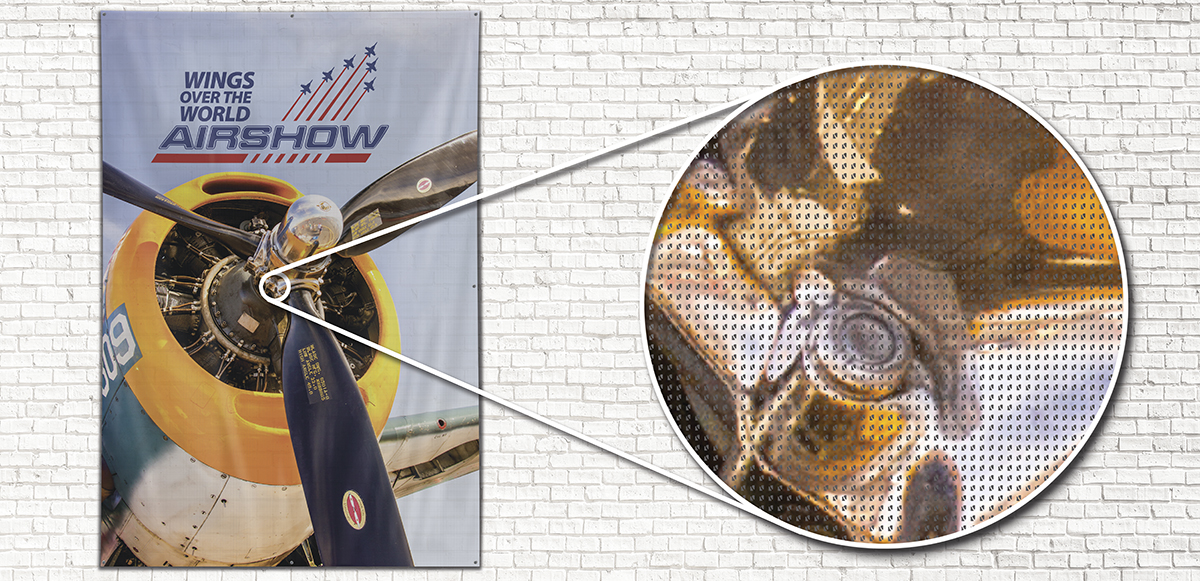 In addition to aiding with airflow, the perforations also contribute to a nearly 30% weight reduction in mesh banners vs. standard vinyl banners.